Consider the immense practicality of joy
Meaning.      Authenticity.    Fulfillment.
These are words that resonate deeply with my clients. If you are like them, I get that you are committed to your own growth and development as a human being. It's likely that you've invested tons of time, money, and energy in becoming the best person you can be. You are all about courage, integrity, excellence. But at some point, it may be wise to ask: Are we there yet? In one sense, of course, there is no finish line. What is possible for you (as for every human being) is infinite. But there is a huge difference between living in the space of infinite possibility and running as fast as you can. Consider; how would it be to shift from effortful striving to living in the slipstream of infinite possibility?
As a coach I point my clients to the spiritual principles behind the human experience.
As their understanding deepens, their joy increases. They act with greater ease, creativity, grace, and wisdom.
If you are tired of living on the merry-go-round of serial self-improvement…
If you long to connect to the wellspring of your deepest wisdom and truest knowing…
If it could be okay with you if life were to get easier…
Then hop on over to my blog. Take in some of the short videos. Read a post or two. And if it seems that we resonate, you can visit my coaching page to explore working together.
A word about diversity and inclusion
Diversity and inclusion are core values in my life and work. I acknowledge and embrace all types of diversity including ethnicity, race, gender, sexual orientation, gender identity, age, religion, and abilities.
In both individual and group work, I honor the strength, creativity and power that come from experiencing different viewpoints, backgrounds, and cultures. I welcome the opportunity to grow in understanding and awareness.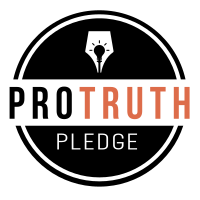 I signed the Pro-Truth Pledge:
please hold me accountable.