Molly Gordon
I'm here whenever you:
Would like to learn more about individual coaching and decide if it is right for you.
Would like to explore mentor coaching one-on-one or in a group.
Want to explore individual coaching.
Want help deciding if a program or product is a good fit.
Would like to have a conversation about speaking or a custom workshop.
How to reach me
You are welcome to use the contact form at the bottom of this page as well as the following methods to reach me.
Mailing Address
Molly Gordon
Shaboom, Life could be a dream…
PO Box 195
Suquamish, WA 98392-0195
USA
Phone
+1 (360) 930-4687
Office hours
I am generally available Monday through Friday between 9:00 AM and 4:00 PM Pacific Daylight Time except for the following holidays: New Year's Day (January 1), President's Day (3rd Monday in February), Memorial Day (last Monday in May), July 4th, Labor Day (First Monday in September), US Thanksgiving (4th Thursday in November), and Christmas (December 25th).
It began with the old song:
Sh-boom, sh-boom…
Life could be a dream
If I could take you up in paradise up above
If you would tell me I'm the only one that you love
Life could be a dream sweetheart
– Written and recorded by The Chords, 1954
"Life could be a dream" captures the promise and impermanence of dreams. It calls us to be bold, visionary, and creative. It honors intuition and alternate ways of knowing. And it reminds us not to take  ourselves too seriously.
It's exactly what I want for myself and for my clients.
The perfect training ground
By 1996 I'd been a waiter, a writer, an editor, a business manager, and a full time artist. I had a penchant for Jungian studies, the novels of Dorothy Sayers, and Improv.
And then I agreed to help a few friends with their businesses. Before I knew it, they were coming to see me each week, not only with business issues, but also with life questions.
I didn't know what to call this work. It wasn't consulting, and it wasn't therapy. All I knew was that clients were more engaged, confident, and pro-active in their lives and work. They were living into their dreams.
One day a client mailed me an article from Newsweek about coaching. Attached was a sticky note saying, "This is what you do." And I saw that my checkered past had been the perfect training ground for my life work.
A passion for action and insight
Two threads run through my life: a commitment to making things happen and a hunger for insight. I'm always studying how we can be more effective and more self-aware. You never know whether I'll pop up with a step-by-step guide to action or a question that goes to the heart of who you are and what you're here to do.
I used to knit with fibers. Now I knit the threads of common sense, perennial wisdom, and delight in the limitless creativity and resilience of the human spirit to co-create with my clients the lives and work they love.
What you can count on is my commitment to your dreams.

A word about diversity and inclusion
Diversity and inclusion are core values in my life and work. I acknowledge and embrace all types of diversity including ethnicity, race, gender, sexual orientation, gender identity, age, religion, and abilities.
In both individual and group work, I honor the strength, creativity and power that come from experiencing different viewpoints, backgrounds, and cultures. I welcome the opportunity to grow in understanding and awareness.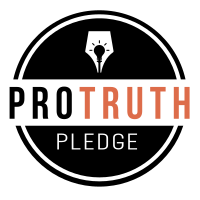 I signed the Pro-Truth Pledge:
please hold me accountable.